Madge and I packed our winter woolies, donned multiple layers and headed north.
First stop was Gloucester where a hot drink at The Roadwarriors Cafe was useful in warming the cockles of the heart.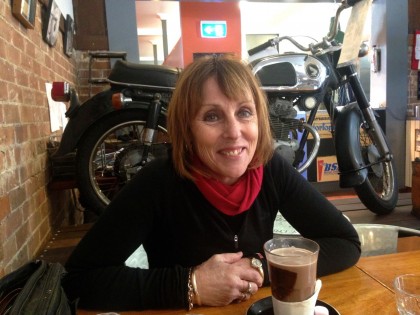 Onward and upwards to the lookout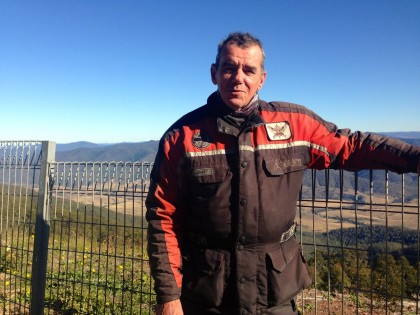 before arriving in Walcha where it wasn't very cold overnight at all.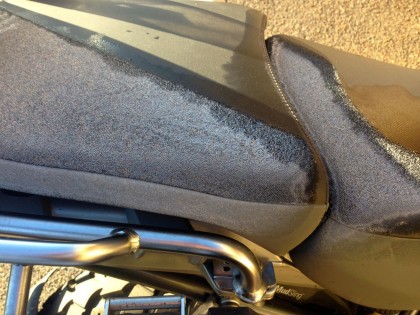 The next morning after the bike thawed out, we headed for Casino and some lunch in town at the bakery.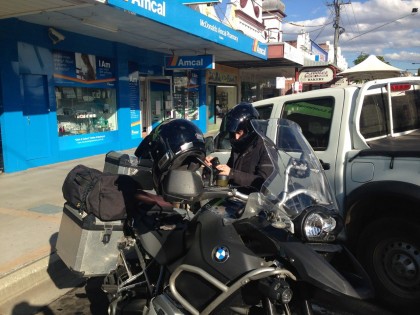 We pushed on with a full stomach towards Bangalow and stopped for a bit of a squiz.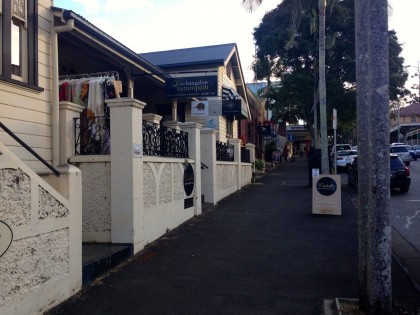 Back on the bike and on to Byron Bay and our accommodation for a couple of days.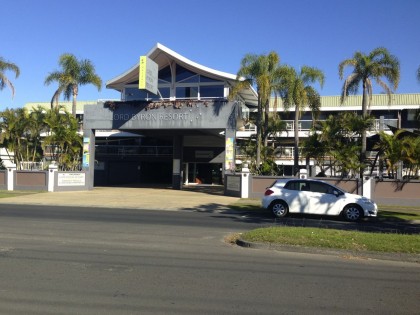 Off to the Beachie for dinner and a few ales.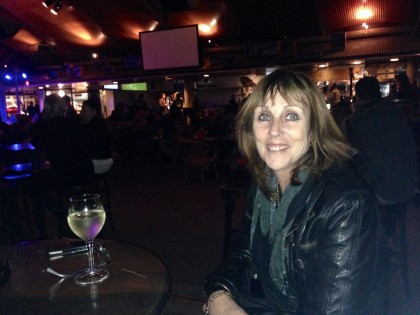 The next day was an opportunity to tick a few Tommy Tourist boxes.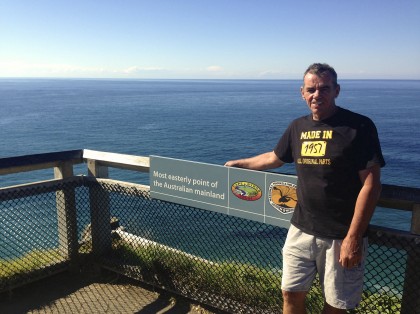 One of the extremities ticked off.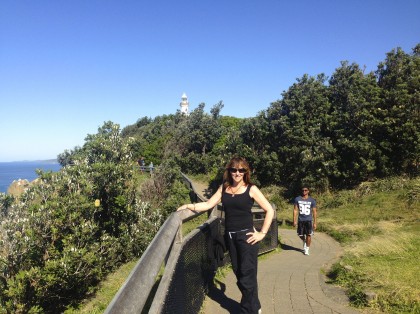 On the tortuous path up to the lighthouse.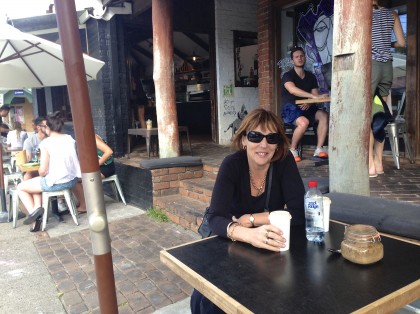 Having some yuppie coffees.
Off to Nimbin via Minyon Falls and The Channon on some terrific roads.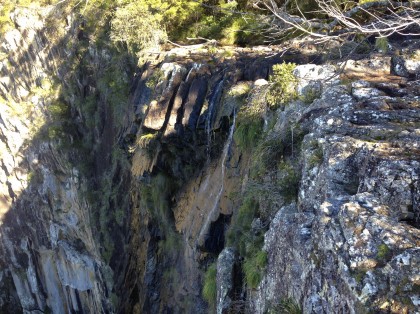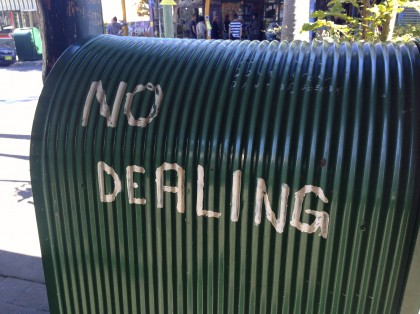 They didn't have to tell us twice 😉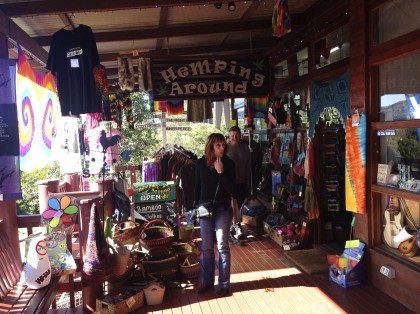 Surely we can fit even more stuff on the GS?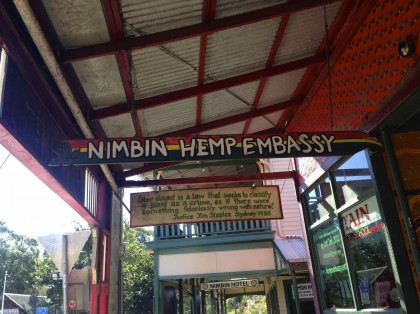 We were offered drugs here.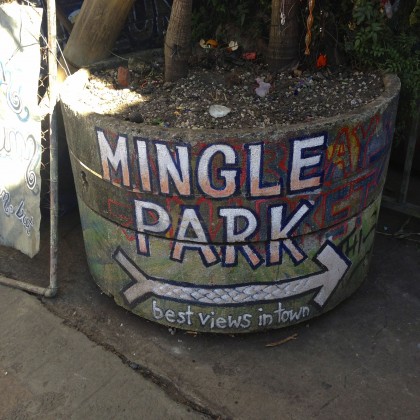 Best view in town of baggies and cookies. Put the camera away.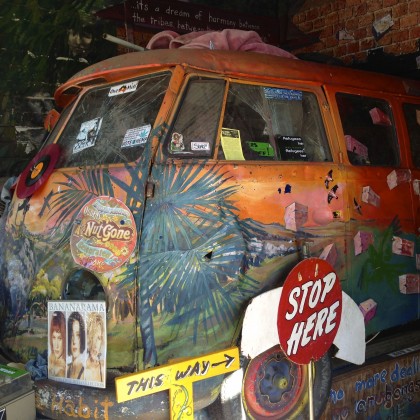 Gotta put this cliche photo in.
Out to Kyogle where there was a million bikes for some reason. Couldn't find out what the ride was. South to Casino and Grafton to end up at Coffs Harbour.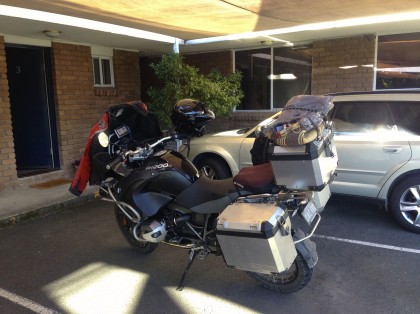 The shopping trolley at Coffs motel.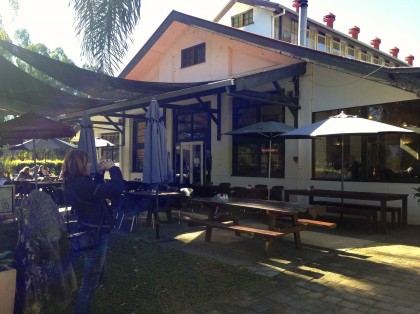 Continued to Bellingen and the Old Butter Factory where some more goods were added to the bike.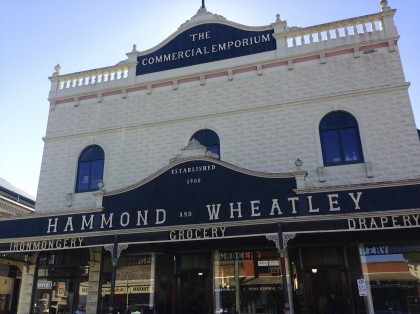 Really impressive building inside and out. Emporiums are rare.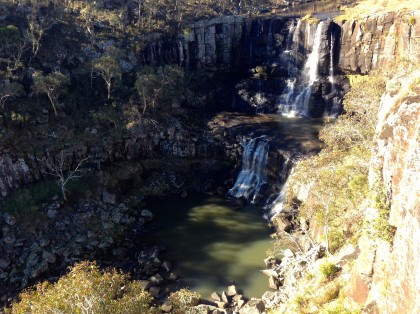 Ebor Falls on the way to Bendemeer via Dorrigo and Armidale. It was coooooooling down.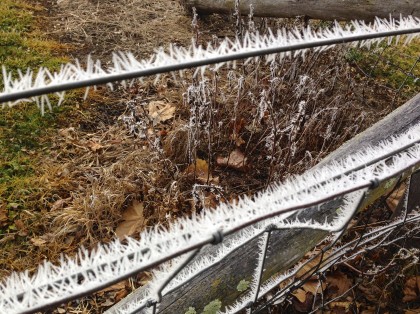 Spent the night at Bendemeer Pub with a few ales to keep us warm but woke up the next morning to an ice covered landscape shrouded in fog.
Waited around for it to warm above zero and decided not to risk heading back towards Walcha and Gloucester. The warning lights on the Beemer were going ballistic.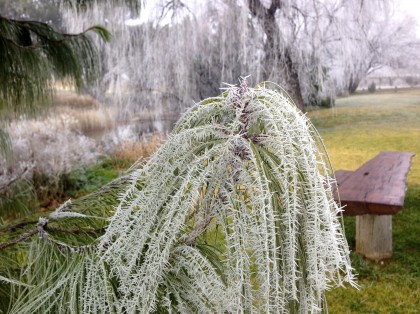 Eventually went down the New England to Tamworth where the fog quickly lifted and the world turned a warmer place thankfully.
Sidetrack to Gresford to check out a campground and then home.